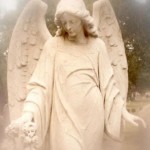 It's amazing how religious folks who work in fledgling startups become; besides making deals with the Force Above for success ("…and if you let me get this contract I swear I'll…"), they have a strong belief in angels – possibly the heaven-sent ones, but most definitely the ones in human form, those who dole out investment seed money to the deserving, in the hope that s/he will make themselves – and their angel – rich!
But getting money out of an angel isn't so simple; there's an art to it, and not everyone qualifies. There are criteria to fulfill – but not necessarily the ones you're thinking of. According to Chaim Venezia, founder and co-CEO of Proxima Israel Investments, it's more about you than about your idea. "How many times have we come across a product or web service, and someone has told us that they thought of it a long time ago? So you can see that ideas on paper are just that," Venezia says. "Anyone can have a great idea – the question is, can you turn it into a product?"
A good question from a man who's been there and done that – investing in a successful startup called Onigma, an information security solution provider, which had a very positive exit, being bought out by anti-virus giant McAfee. "That exit was a little too successful, in fact," says Venezia, because his U.S. investor partners made so much that they had short-term capital gains issues with the IRS (we should all have such problems!).
Venezia spoke at an event last week sponsored by the MIT Enterprise Forum of Israel, called "Day of the Entrepreneur," where seminars and talks discussing the perks and pitfalls of running a hi-tech business. The Forum, says Ayla Matalon, director of the Forum, tries to educate entrepreneurs on the process of running, funding, and growing a business, with an emphasis on hi-tech (although the information presented in forum events is certainly useful in any business, she says, and many of the speakers at Forum events come from various industries). "It's not a typical 'startup' crowd, but a more serious group that already has years of experience in business, and already understand the issues that they need to deal with," Matalon says.
Past speakers at forum events have included some of the top names in Israeli hi-tech and business, including Yossi Vardi, Shai Agasi, Stef Wertheimer, Dan Maydan (Applied Materials), and many others. Presenting at last week's seminar at Tel Aviv University were, besides Venezia, Prof. Amnon Shaashua, CTO of Mobileye, Dr. Shlomo Kalish, Founder of Jerusalem Global Ventures grad, Dalia Prasher, Co-Founder, New Dimension (which was sold to BMC for $620 million), and several newly successful web and tech entrepreneurs. A number of the presenters, in fact, were MIT graduates; the Forum is one of 26 started by MIT alumni around the world (the Israeli branch, the first outside the US, was started 15 years ago).
The Forum encourages entrepreneurs at all stages of business experience to attend events. "The session we held last week at Tel Aviv University, under the partial sponsorship of the Recanati School of Business (among the other sponsors were Carmel Ventures, Canaan Partners, Ramot, Erlich and Fenster Patent Attorneys – and the Golan Winery, which threw a smashing wine and cheese party!), included presentations on how to get funding, how to grow companies, technology transfer from academia to hi-tech, and much more," Matalon says.
Including a session on the care and feeding of angels, given by Venezia – specifically, what entrepreneurs can do to find favor in their eyes. As mentioned, having a great business plan isn't a guarantee of anything, Venezia says, except of having a great business plan. "There are so many factors involved in the way the world works that no business plan can anticipate," he says. Not that ideas aren't important; "obviously we wouldn't invest in a crackpot scheme," he says. But in the end, history decides just who the crackpots are. "I can just imagine the reaction many angels had a few years ago, when Sergey Brin and Larry Page were shopping for money for Google," he says. "The world had enough search engines."
But what it didn't have were creative geniuses the likes of Brin and Page – and that, says Venezia, is what angels look for when deciding to place a bet on a startup. "We want to see creativity and drive," he says. "We understand that ideas are fungible, that business plans and markets change. What we want to see is if the entrepreneur has what it takes to succeed. It's about integrity, honesty, drive, and ambition."
It sounds a bit unfair and subjective, but then again, we are talking about private funding, which can legally discriminate all it wants. But Venezia says there a few "tells" he watches out for that indicate whether he's found his person – such as whether or not the entrepreneur has a job when s/he comes, hat in hand. "Anyone who wants funding for their idea and is still working for a salary is automatically out of the game, as far as I'm concerned," Venezia says. "You're not going to succeed unless you have enough faith in your ideas and abilities to dedicate your full working time to making it work. Here you are asking me to take a risk on you – but are you willing to take a risk on yourself? If not, we can't do business," Venezia says. "At the very least, we should split the risk 50/50 – me with my money, and you with your time," he adds.
And although he realizes that in many cases, the tech "flavor of the month" – whether its an application using Youtube's API or a service that hooks into Twitter, to name two popular development trends – is more likely to come to his attention, Venezia is willing to look at any idea, as long as it's viable, and especially if it the people behind it have the right stuff. "It's easier to get money for a 'sexy' idea, but that doesn't mean that those ideas are better than one that is far less exciting," he says.
Matalon would agree – and in fact, one of the speakers on entrepreneurial success at the Forum was Amir Shpitalni, the founder and CEO of Spiral Supports, one of the few 'low-tech' companies funded by the Chief Scientist's Office. Shpitalni invented a new kind of support for shelving that reduces stress and mess – certainly not a 'sexy' product, but a very practical one. Speaking to Matalon, I got a hint on how well this company was doing – and all I can tell you is that I've started praying for my own angel, to fund my big idea!
Related articles by Zemanta